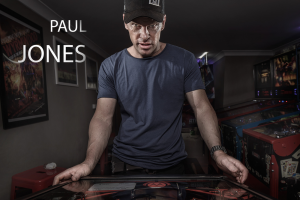 blog post courtesy of Marc Bell
In the first of what will be regular Player Features, we visit Paul Jones in his home town of Wollongong, south of Sydney Australia. We wanted to capture the person behind the pinball table, and get a glimpse into the background of one of Australia's fastest rising stars. Winner of the Australian Championship Series 2015, held in Brisbane Queensland, Paul has quickly risen up the Australian rankings with a very solid performance every time we see him play.
You can see the Player Feature on Paul by visiting: http://gamethesystem.co/pauljones
A little about the site: A new pinball community focused website, we aim to promote the events, people, and stories that surround this rapidly growing past time. In Australia we have seen a massive expansion of the player base over the last few years, and the level of competition and resulting outcomes and stories. With representatives across the country, we aim to tell these stories by involving the community and encouraging the conversation via highly engaged individuals and groups. It's a fun and exciting time to be involved in pinball!