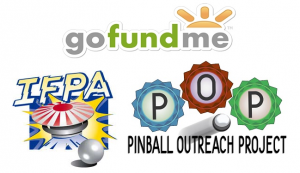 Just a quick thanks for those that have already helped us to cross the 50% mark towards our goal of raising $800 for both the IFPA Women's World Pinball Championship and Pinball Outreach Project!
At $403 and the 50/50 split for the campaign, this puts the top prize for the Women's World Champion at $601.50 and counting, with $201.50 going to POP!
Visit the GoFundMe campaign here and spread the word!