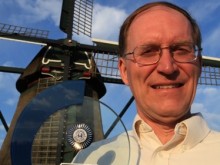 We've now had the year's last major, the European Championship, plus another month's worth of events, so let's get an update on the Race for the $tern 250 and IFPA. Moving up to 240th or better from near or below the cut line this month were:
[player]Chris Frame[/player]
[player]Olaf Schumann[/player]
[player]Marcus Trevino[/player]
[player]Gabor Solymosi[/player]
[player]Fred Richardson[/player]
[player]Ken Kemp[/player]
A few other players crept over the 250 mark, but those nearer the margin are more at risk of being passed by year-end.
As for the IFPA race, these four players each made a significant jump into the top 100:
[player]Reidar Spets[/player]
[player]Stephane Pinck[/player]
[player]Juan Escuder Miquel[/player]
[player]Janne Toukkari[/player]
Three other players moved from 130 or higher into the top 110:
[player]Richard Rhodes[/player]
[player]Craig Pullen[/player]
[player]Helena Walter[/player]
The results haven't been logged in yet, but reports are that Jeff Gagnon did well at PPE and will also move up into contention for an IFPA spot.
Here's the latest on the point situation:
Position Aug 25 Sep 30
100 172.76 174.53
110 162.54 166.94
120 156.33 161.59
250 91.65 93.08
More in a month.