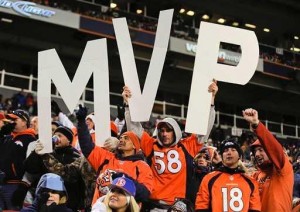 With the kickoff of the NFL regular season last night, the FWTG League is excited to announce the Preseason MVP's for 2014.
The player that was leading each division as of last night's cutoff won the Preseason MVP award. These MVP's each have earned a spot into the Grand Final to be held early next year, and will be playing for a chance to win a NIB pinball machine.
Congratulations to the following MVP's:
AFC North – [player]Trent Augenstein[/player] (Bengals)
AFC South – [player]Zach Sharpe[/player] (Titans)
AFC West – [player]Brian Shepherd[/player] (Chiefs)
AFC East – [player]Chris Basler[/player] (Dolphins)
NFC West – [player]Kevin Birrell[/player] (Seahawks)
NFC North – [player]Josh Sharpe[/player] (Bears)
NFC South – [player]Damien Charlety[/player] (Saints)
NFC East – [player]Jon Drew[/player] (Cowboys)
The FWTG League will continue through the rest of 2014, and we have some pretty great raffle prizes lined up during the course of the season, including a few actual pinball machines that will be given away.
Updated FWTG standings are available HERE. For details on the FWTG LEAGUE, including how to register, format, prizes and more, click HERE.
Gridiron Support is currently offering a Preseason 10% discount on "Tier 1" and "Tier 2" IFPA/FWTG personalized League Medallions. In addition, Gridiron Support is offering special "group" sales discounts on Medallion orders of 3 or more. Call Vicki (Gridiron Support) at 612-999-FWTG (3984) for more information!
The Gridiron Greats Assistance Fund (GGAF) is a non-stock, non-profit 501(c)(3) organization providing financial grants and 'pro bono' medical assistance to retired NFL players in dire need. The organization focuses on the humanitarian side of post-football related issues, which include coordination of social services to retired players who are in need due to a variety of reasons including inadequate disability and/or pensions.
Get behind Coach Ditka's Gridiron Greats Assistance Fund and "LIKE" Gridiron Support on Facebook at https://www.facebook.com/gridironsupport.org.