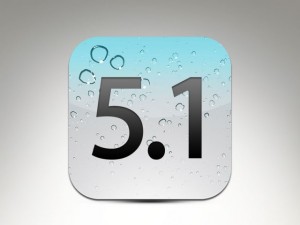 WPPR v5.1 changes are now available on the rankings info page. The Rated players change is not in yet, but should go live in the next couple of weeks.
Here's a list of the adjustments we're implementing:
1) Only Rated players will be included in the player count with respect to base value. A player becomes Rated after participating in 5 events lifetime. These unrated players will still be able to earn WPPR points, and impact the distribution of the points from a tournament, but they simply won't be counted towards the 1/2 point per player count for the base. This is to limit the impact of organizers trying to sign up random participants, or worse, list fake names of players that did not participate as a way to artificially increase the base value of the tournament.
2) We have put a rule in place that you can only play a maximum of 3 meaningful games per machine per 'state/round' of an event. Organizers with only one machine are welcome to do multiple rounds or stages where players are eliminated in the process and be able to capture more meaningful games played, but the 'high score tournament' or average score, etc. with X number of games counting maxes at 3 per physical machine.
3) For any tournaments that have multiple paths of qualifying for the finals, we will take the SHORTEST of those paths when counting meaningful games played for that portion of the tournament. This is to try and stop the confusing formats where organizers offer a way for players to qualify for an event easily, and then have some subgroup of players also battling out for spots by using a longer process, while being able to capture the games played for that subgroup of players. Couple of examples would be taking having 5 machines and allowing the high score of each machine a spot in the finals, while also giving players a chance to advance to the finals based on their play across all 5 machines. This would now count as ONE meaningful game played because of that potential path for players to reach the finals rather than 5.
4) For any brackets or group play rounds, we want to promote tournaments using a consistent number of games from round to round. For bracket tournaments we have seen organizers use single game matches throughout, only to then backload the number of games played by having the final match be a best of 25 match. Same thing with group play rounds, we've seen organizers play 3 games per round, except for the last round they would intentionally play 11 rounds in order to reach the 25 games played metric. We will use the minimum number of games for any one round of play in determining how many meaningful games played get counted, so if someone wants to run best of 3 matches they should be making that choice for the entire bracket. They will no longer be able to pick certain rounds to expand that match total, or rather they could, but they would still only be credited for 3 games played for that round. We are okay with the winner's bracket and loser's bracket being different lengths, as long as it's consistent across each of them individually.
Any questions or comments, please contact the IFPA at ifpapinball@gmail.com