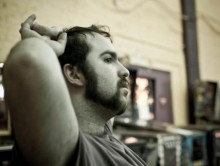 The IFPA is pleased to announce that our Player of the Month for August 2015 is [player]Kevin Birrell[/player] from Seattle, WA. Kevin earned a total of 240.44 WPPR points in August. This included the following results:
Kevin is currently leading in the Washington SCS and also moved himself up from 29th in the world to 18th.

The rest of the top 5 for the month of August included [player]Raymond Davidson[/player] from Mukilteo, WA with 240.02 WPPR points, [player]Keith Elwin[/player] from the Carlsbad, CA with 187.29 WPPR points, [player]Steven Bowden[/player] from Franklin Township, NJ with 155.48 WPPR points, and [player]Zach Sharpe[/player] from Chicago, IL with 144.91 WPPR points.
Congratulations to Kevin and the other top WPPR point earners of the month!